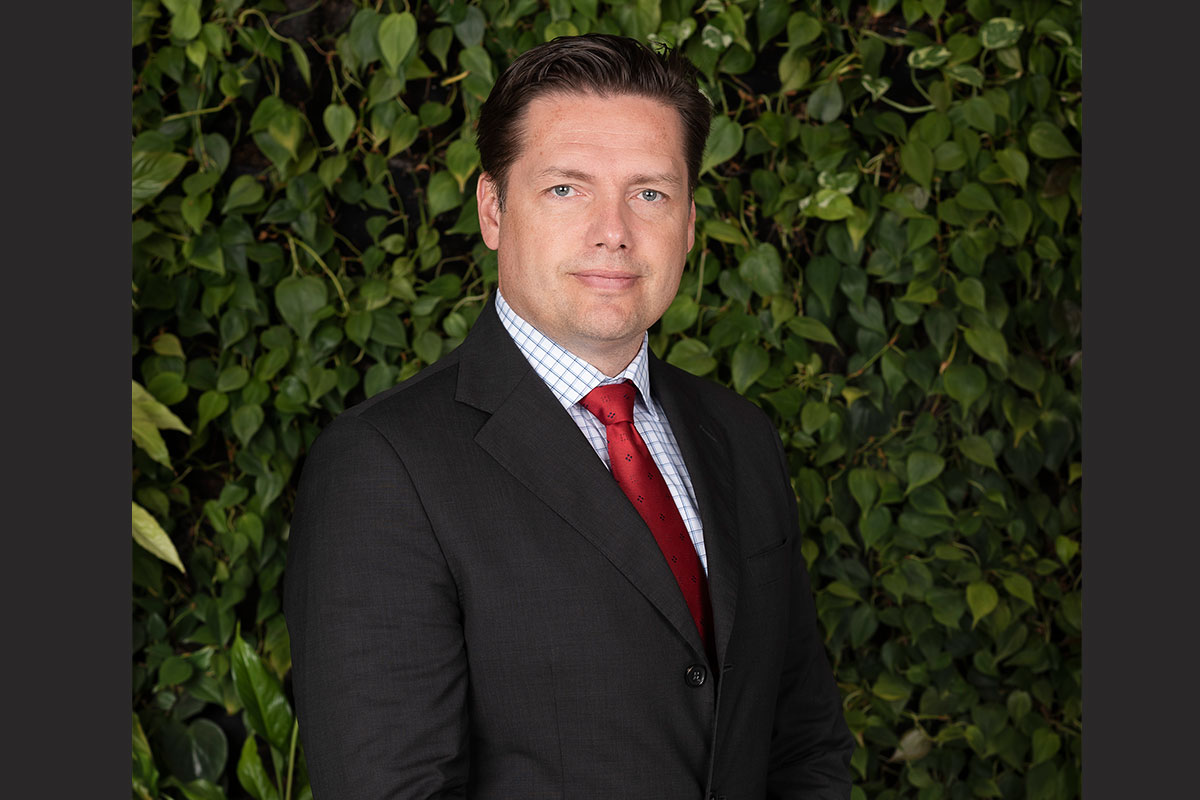 02 Nov

Innovative professional services help clients transform into 21st-century businesses
Tamás Lőcsei, Country Managing Partner, PwC Hungary, recommends investors get on the first available plane to observe the country's amazing business environment
PwC Hungary is one of the leading professional services firms in the country, having opened its first office here in 1989. Could you give our readers a general overview of the pre-COVID Hungarian economy. How would you rate the country's dynamism, attractiveness and competitive advantages as a global business and investment destination? 
The situation was really strong and favorable for Hungary pre-COVID, with strong internal consumption, strong export results, investments at a record high and good usage of European Union (EU) funds. Hungary had the strongest GDP growth in the Central Eastern European (CEE) region. This was supported by two factors. One is the discipline of Hungarian finances, which was really remarkable. The Ministry of Finance has built down the state deficit and the state debt. The long-term goal for state debt is 50 percent of GDP, which has been put into the constitution. This is something that rating agencies and investors really love and that is good for Hungarian businesses as well.
The second factor is the record highs of foreign direct investments (FDIs) we received that brought unemployment rates to a record minimum, which was also a long-term strategic goal for the Hungarian government. The Hungarian government doesn't want to build a welfare state but a "workfare" state, where all the people capable of working can have a workplace they can engage in. This was the reason why flat taxation for individuals was introduced, so there is no group of people escaping taxation—everyone has the same, pretty low, rate of taxation of 15 percent. The state gives many benefits based on certain preferences where they want to encourage developments—for example, to families trying to repair the age problem that Hungary has.
Overall, the situation for Hungary was great, with many FDIs in many sectors, not just the manufacturing sector, which is clearly leading in Hungary, but also in the service industry. We saw service centers opening—not just in Budapest, a big center for Hungary with a 2-million-plus population, but in the countryside where capacity is plentiful from an investment point of view.
You joined PwC as an intern back in 1997, so you must have acquired significant expertise in a number of areas. One of your specialties is accounting, taxes and legal services—you are actually a recognized expert in taxation and state aid, and have helped many foreign companies to invest in Hungary and CEE. Can you give us a glimpse of Hungary's corporate taxation environment and fiscal landscape—how attractive is the country and how does it compete with its European peers? 
Hungary has a very favorable tax regime overall. Since 2010, our taxation policy has attuned to consumption and turnover taxes, as opposed to corporate taxes and income taxes. Hungary has a record-high VAT rate, which is the highest in the European Union at 27 percent. That may sound unattractive, but for most businesses it is neutral as they can deduct VAT. This is something that consumers have to pay but, on the other hand, consumers have lower income taxes to balance this with. The Hungarian corporate tax rate is very low at 9 percent and was designed to attract businesses. Hungary has an optimal environment to do business. It's a good location for holding intellectual properties and for doing financial activities. There is another tax, which is local business tax, that is not that usual compared to other states in the region. This tax may be levied up to 2 percent on turnover, but you can deduct many costs from this. Even with that, taxation of corporations in Hungary is amongst the lowest within the EU.
What would you say are the major backlogs in the system and the areas where reforms would be needed to stimulate investments further?
There's always room to make administration better. Licensing, for example, still takes a lot of time. Certain investments receive special status, a so-called "VIP status" where the licensing is sped up. Many procedures may be arranged online, but further digitalization is needed. There are also certain smaller tax types that could be lowered or eliminated. When we had the financial crisis back in 2008, Hungary introduced sectorial taxes like a transaction tax in the banking industry or taxes levied on pipes for utilities. Those taxes are still there, the government sees them as good revenue and doesn't want to get rid of them, even though they aren't helping, for instance, utility development. Yet on the other hand, the other taxes are relatively low and the direction from a taxation point of view is to reduce the taxes on labor. In that regard, the social contribution tax was gradually lowered from 27 percent in 2016 to today's 15.5 percent.
The Hungarian government has placed a strong emphasis on innovation in recent years. Research and development (R&D) spending reached a record high of 1.49 percent of GDP in 2019, although Hungary still ranks as a "moderate innovator" on the European Innovation Scoreboard. The government is working to close the gap and enhance R&D activities, including through its higher-education reform. From your perspective, what kind of progress do you see in R&D activities, innovation and digitalization? And how is a firm like PwC helping businesses to innovate and push their digitalization agenda? 
This is a very popular side of our business, where we are helping companies and even public organizations to transform themselves into 21th-century, digitally enabled organizations. I am responsible for innovation coordination within PwC in CEE and I can tell you that the number of digital products, tools and applications that we are developing is growing every week. CEE is a very innovative region compared to the rest of the world. So we have many projects—whether through state aid, tax incentives, tech advisory or digital upskilling—and it is very exciting to help those companies, even smaller Hungarian companies, to step up on the digitalization level and even focus on the world market.
The Hungarian government is strongly focusing on establishing a favorable ecosystem to facilitate R&D innovation and spending by offering benefits in many ways. For example, there's a direct cash fund available, via tenders, from both national and EU sources. There's a 25-percent VIP R&D subsidy scheme that can be utilized by companies.
Previously, the government required job creation against these funds, but that isn't the case anymore. The government realized that it's not necessarily always about taking more people on board, but about increasing productivity through innovative ways, automation and robotics. This is a tricky question because you don't want people to lose jobs, but on the other hand you have to innovate, otherwise you will get left behind. I believe that this is something that is going well.
Special cash funds are also dedicated to R&D activities for universities and research institutions. The government is trying to foster cooperation between universities and companies with those aids. The labor market demand needs to be addressed at the university level, but I think we are getting better and better. The tax part is also interesting and you have a double deduction possibility from R&D spending from the corporate tax base and local business tax as well. Some companies complained to the administration that this is not enough because they don't have enough profits to utilize those incentives. As a result, the administration has extended the deduction possibility for employees to a 50-percent social tax deduction. This is something that many R&D centers in Hungary are using. They are working on a cost-plus basis, so they are not generating much profit, and yet the social tax is really a burden if you have a thousand researchers on your payroll.
The government is putting a strong focus on the local startup ecosystem. As PwC, we were involved in a project helping incubation and providing advice to those companies, helping them to get out of the Hungarian market, to go to the U.S. market, to invest in European markets and so on. Those startups are usually led by young people, young entrepreneurs with little experience in cross-border business, so this kind of help is very important.
Hungary has a relatively new Ministry of Innovation and Technology. One of its main focus areas at the moment is everything pertaining to Industry 4.0 initiatives, artificial intelligence (AI) and 5G. There are many initiatives and associations that are looking at devising the country's 5G and AI strategies, and how to build them into our manufacturing activities. I think that having a ministry really putting that on the sweet spot of its agenda is really helpful, and I think that we'll see an accelerated push forward in those areas.
In your opinion, how has Hungary tackled the COVID-19 pandemic and, going forward, what have been the main lessons learnt and how can PwC help businesses through this transition? 
The pandemic has served as an accelerator for global trends already in place. PwC has developed a framework called ADAPT that takes into consideration all these trends: asymmetry—the crisis of prosperity, disruption—the crisis of technology, age—a crisis of sustainability, polarization­­—a leadership crisis and last but not least, trust—the crisis of institutional legitimacy. We see these trends happening all over the world and what the pandemic did was to put them on steroids. The extreme but necessary measures taken by nations during the first wave of the outbreak to flatten the infection curve will have major impacts on the global economy. Those in the most fragile groups will suffer increasing asymmetry. Technology offers us big advantages in combating the virus, but social media is fragmenting and multiplying messages are creating confusion and sometimes panic.
Hungary reacted quickly and adequately to the pandemic and is among the countries with moderate consequences. The lack of resources and the need to localize some manufacturing is evident from critical shortages and Hungary is a winner of this trend. Many companies rethought their supply chains and started to regroup their sources closer to them. As a manufacturing location for the European market, CEE is gaining already. After the first wave we saw companies even in the automotive sector operate at 150-percent capacity. They were trying to make sure that the products that were not delivered in time from Asia are produced and can be supplied. Regrouping manufacturing places to manufacture more locally is a long-term play that takes a good five years to realize.
Quick action is keeping economies going through these challenges. At the same time, this pandemic situation should be alarming the whole world about the need to rethink the way our communities work. The above-mentioned crises are a result of a model we have used throughout the past 70 years, limiting the measurement of economic progress to shareholder value and GDP. And now we see that we created a debt on the field of social inclusion, on the challenges of lost jobs and on climate change, just to name a few things. All leaders are responsible for finding local solutions to address these issues as far and as soon as they can.
What are the most interesting findings from PwC Hungary's recent Future of Finance survey? 
PwC's Future of finance survey surveyed Hungarian chief financial officers (CFOs) to look at how the finance function is developing from an administrative role into a more strategic one that is much closer to the business role. The most important finding of that survey was that the pandemic has brought a lot of people into the marketplace. Previously, CFOs were complaining that they couldn't find the experts and the skilled labor for their businesses. But this has changed.
Digitalization is top of their agenda right now. Companies want to ensure that processes are as digitalized as possible and data analytics is gaining rapidly in importance. Hungary is actually progressing fast from that perspective. In fact, from 1 January 2021, every invoice issued by any Hungarian business—no matter what the amount and who the recipient is—will be automatically transferred to the tax authority. That means that you have to have the electronic means to do that, whether it's an online cash machine or an online invoicing system. The Hungarian tax authority will have real-time access to all transactions, thus making VAT fraud really very difficult. That is why the Hungarian administration managed to get the VAT gap down to 7 percent, which is really remarkable compared to other countries. The tax authorities can hand out an electronic tax return online. In fact, the newest plan of the tax authority is to give VAT returns online as well using the information that they have.
This demonstrates that online processes on the Hungarian tax authority's side are really developed when compared to Western European countries as well. On the business side, you have to prepare for that. You have to have very smart tools, just to make sure that they can communicate with the tax authority systems.
800,000 jobs were created in Hungary over the past 10 years. How do you see the evolution of the labor market and to what extent will the ongoing university reforms help answer the needs of the local labor market?
The university reform is going to benefit both the labor market and businesses. The labor market will have much more say in shaping higher-education programs and I believe that's very positive, at least in the business and technology areas. With respect to the employment situation, the pandemic hit Hungary quite hard. 400,000 job seekers were registered in Hungary in September, which is an increase compared to previous months. On the other hand, we have labor shortages as well, especially in the manufacturing industry. Many of the big manufacturing entities in Hungary hire workers from Ukraine or other neighboring countries like Serbia or Slovakia. Digitalization and automation in factories could help with the pressured labor market, although it's an open debate whether having real manufacturing workers wouldn't be more beneficial. Worker relocation within the country would also certainly help drop the unemployment rate.
You've been heading PwC in Hungary since 2018, after long experience working also across the Netherlands, Switzerland and Germany. When you were appointed, you said: "We do not simply want to keep pace with changes or endure them—we want to show the way. I have resolved to lead a future-oriented company driven by innovation." In the current COVID-shaken world, what would you say are your priorities for the next year and in the longer term?
Many people believe that PwC is an auditing company, but I can tell you this isn't the case anymore. We do of course audit, but not only. In Hungary alone, we have 100 IT developers, IT consultants and coders dealing with cybersecurity, dealing with application development, coming up with new ways for people to digitize their businesses and be more ready for the future.
In fact, PwC is highly involved in automation, in robotic process automation. We are producing software for ourselves that makes our lives easier, but also for our clients as well—for example, to communicate with the tax authority, to make sure that data is gathered and structured from their enterprise resource planning systems, and then sent for whatever purpose it's needed. We have acquired a data scientist company recently as well. We are involved in projects no one believes—like a smart cow project, for instance, where we have sensors in livestock that give information such as when the best time is to inseminate, making sure the cow isn't ill, telling you when to feed it and what else to do with the cows. This is something really unique. Most of our products obviously are in the finance area, but we have health applications as well. We really want to make sure that we are essential to solving the big problems the world has right now. And there are many ways we can do that, besides the trust building, which is the number one criteria PwC has.
My goal as CEO is to lead the company in that direction. We are a technology-enabled company with an innovative culture giving maximum flexibility to our employees to render the highest quality services to our clients. We are in the war for talents, especially in the technology area as those experts are very popular outside the country as well, and we have a lot of competition from Western Europe and from the U.S. Still, Hungary is famous for good mathematicians and good IT developers.
In conclusion, what is your final message for our audience?
Hungary is really determined to continue on the path that it was going on before COVID, continuing with investments in the future growth areas, such as in the electro mobility sector where we have had record investments from Asia. The Hungarian government is using all the funds it has to mitigate the effects of the pandemic and help the companies in Hungary, with schemes like short-time working, tax cuts and cash subsidies. This is something investors can trust going forward as well: there will be no shift of focus in Hungary away from foreign or local investors. This country is keen to support local businesses to expand abroad as well. Many people miss travelling these days and my advice would be to take the first possible plane to Hungary and see for yourself the amazing environment this country can offer. You will not regret it, no matter whether you come for business or private travel.