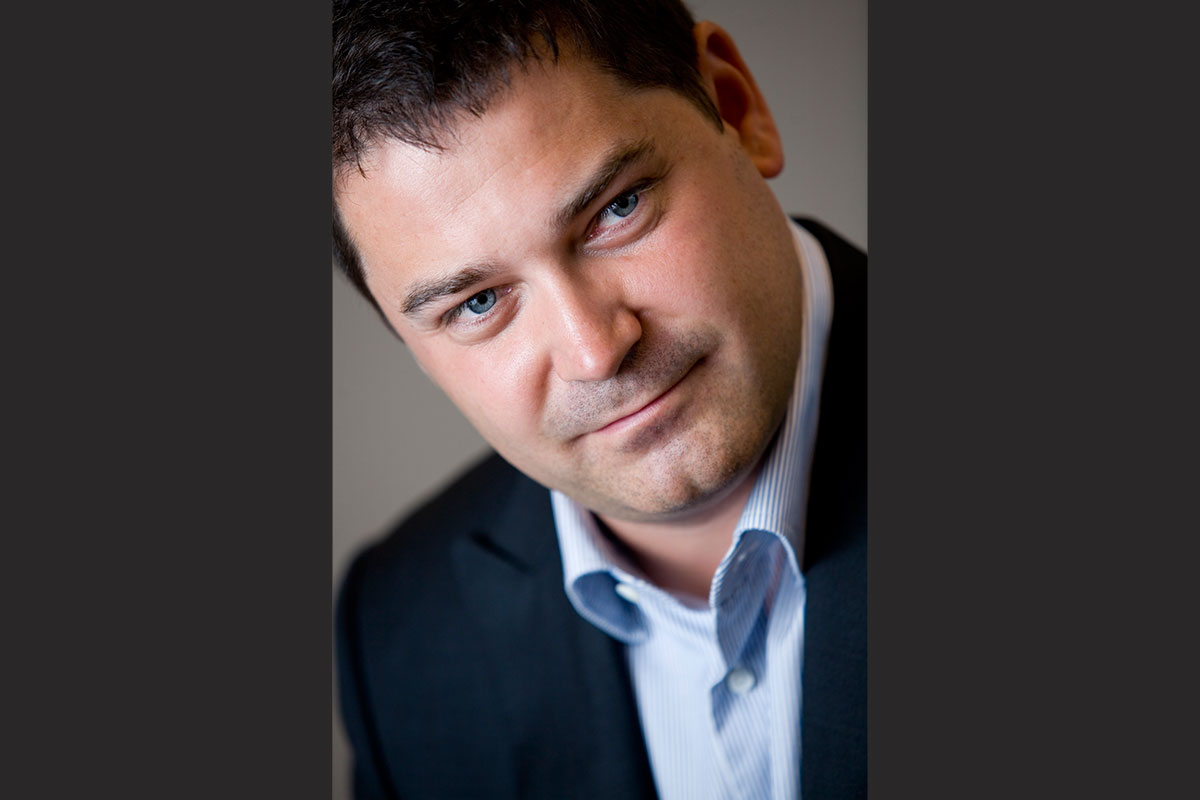 21 Oct

Innovation in one of Hungary's most traditional markets
Attila Csányi, Deputy CEO, Bonafarm, explains how the company emerges stronger out of these challenging times
Bonafarm is Hungary's leading agricultural conglomerate, a big-league player at the European level and a regional innovator with its state-of-the-art food processing plants. To start this interview, can you give our readers a brief introduction of Bonafarm? How does the group contribute and stand out in Hungary's agriculture and food industry? How has your portfolio evolved over the years and what are your key strengths at present?
Bonafarm Group was set through a series of acquisitions between 2001 and 2010. These acquisitions saved some of those companies from bankruptcy, as we managed to successfully turn them around into profitable operations. Bonafarm has been designed as a vertically-integrated group, producing raw material as well as processing it into food products. The main idea behind the group was to have raw material production together with food processing, where controlled traceability is ensured through the whole vertical chain.
We are working together with more than 100 contracted farmers – many of them are small farmers. Therefore, Bonafarm is very much embedded in the countryside and in the Hungarian agri-food sector, working with many small enterprises. The social aspect is very important for us, as our group is providing work and training for a lot of these farmers, educating them to produce quality products, which can meet the requirements even of the most demanding retailers.
Today we have about 35.000 hectares of rented land, where we are producing crops and seeds. We have our own feed mills. We produce 400.000 tons of feeds, half of which is supplied to our partners, while the other half goes to our own livestock. We produce about 600.000 pigs, 10 million chicken, about 2 million ducks per year and we have 6.000 dairy cows. This livestock is the primary raw material of our end products. We own and produce the genetics to chicken and pork production. We have recently built a state-of-the-art slaughterhouse for pigs. We have a chicken slaughterhouse with a capacity of 20 million chicken and 10 million ducks a year. We have more than 20 percent market share of the Hungarian dairy market, processing more than 400 million litres of milk. We have around 30 percent market share of the pork meat processed in Hungary and we are the producer of the well-known 'Pick' salami. The history of our brand 'Pick' goes back 150 years, which makes it one of the oldest brands currently in use in the world. Besides, it sits on the top of the brand awareness list in Hungary in which we are very proud of.
Could you tell us a bit about the most promising segments or companies inside the group? What is your strategy for further growth and expansion? What are your current priorities?
I would highlight three priorities. One of our priorities is the renewal of our infrastructure. We have old infrastructure in many of our companies. We have a renewal programme to build new pig farms, a new chicken slaughterhouse and a new salami processing plant. We have a lot of CAPEX plans to renew our infrastructure. Second, we are working a lot on our product development, in order to better satisfy the needs of our present and future consumers. We are strengthening our positions on the dairy market, in particular on the dairy desert market. We are also planning to develop new products for poultry processed meat, where we are facing a fierce competition. Furthermore, we are developing our own coffee drink selection. Our third priority is sustainability. We have just established a group-level sustainability committee. The first issue we will look at together with our retail partners is plastic reduction. We are looking a lot at the Sustainable Development Goals and the new EU 'farm to fork' strategy, adjusting our sustainability projects accordingly.
The COVID-19 pandemic is unfortunately once again on the European table, affecting all economies in the EU. To what extent has the group been impacted by the pandemic? How is the group resisting? What have been some of the lessons learnt? Going forward, how will the group work to reinforce both its independence and food security at the Hungarian and European level?
Bonafarm as a group is very much focused on GMO-free and antibiotic-free production, as well as on animal welfare. These principles are guiding our product development. Our main partners are also big retailers, and, therefore, our group has not been that impacted by the pandemic directly. In fact, it is the bird flu in Hungary and the African swine fever (ASP) appearance in Germany that has affected us much more than COVID-19, making the price of raw materials very volatile. At the moment, we are like every other company, taking high precautions for the second wave. All the measures are in place everywhere, from masks to temperature checks and testing. We increased our working capital on the workplaces and we are also working with higher stocks of raw and packaging materials, to have a production safety cushion. We reacted at a very early stage of the pandemic. So far, we have been successfully managing the risks. Many slaughterhouses in the US and Germany were impacted, but we were very successful in protecting our employees and slaughterhouses altogether.
As an Innovation Board member at the National Research Development and Innovation Office, you have your finger on the pulse of the transformation of the agri-food industry. How would you evaluate the role and importance of Hungary within the EU food and agriculture production? What are some of the biggest opportunities that exist for investors in the sector?
The Hungarian agriculture would be able to supply food for 20 or 30 million people. Many investments are still needed to fully unleash the potential and reach this capacity. Investments are still needed both on food processing and livestock farming. Such investments are supported both by the Hungarian government and the EU. Investors in the sector are trying to comply with the newest innovation levels in agriculture, by renewing the infrastructure, introducing new tools to digitalize crop production and livestock management, or introducing new Industry 4.0 initiatives in the food processing plants. Inside the Bonafarm group, we have a separate organizational unit that is dedicated to Industry 4.0. When we talk about innovation, infrastructure renewal and modernization needs to be brought in together.
A challenge in our market is that prices are highly volatile. That makes it very difficult to measure the real return of your investment. Even if you implement new cost-efficient tools and innovative farming systems, you may experience lower yields at the end of the year due to the price volatility, making it hard to claim any real benefits of your new technologies. Despite such challenges and the difficulty to measure the returns of your investments, many start-ups in Hungary are working around agriculture modernization and digitalization. We have many precision farming initiatives as well as minimum tillage farming initiatives. Bonafarm is working together with the official dealer of John Deer in Hungary to develop a completely new precision farming system to supply to the crop farmers. There are many start-ups which, together with universities, formed consortia with larger companies, in order to tackle issues in the agricultural field and come up with new value-proposition. We are taking part in this cooperation and we would like to use the results of those work. We need innovation in a number of areas in the food processing business and agriculture. For example, in our case we are now working on a new project in our salami products, to measure how we can make a new smoke taste.
What kind of new concepts and technologies are you developing in your field and beyond? What is in your R&D pipeline and what can we expect from Bonafarm going forward? How does the group nurture a culture of quality and innovation?
Our new salami plant is one of the key projects we are focusing on at the moment, that will bring new innovation inside the group. This project involves a mix between the traditional way of making salami and advanced industry 4.0 technologies. I would say that is the number one innovation currently undergoing inside the group.
At beginning of the year, you announced new investments of a total worth of HUF 100 billion in expansion and technological upgrades for the upcoming decade. To what extent has this investment program been shifted or refocused because of the current context? What are the biggest investments planned for next year that are still going forward?
This investment program is on and we are working on it day and night. The chicken slaughterhouse and the salami plant are the two main investments we are planning to realize. We are building new livestock farms to ensure the raw material.
How does a group like Bonafarm tackle the shortage in specialized agri-food workers? How is the company working to increase its production output, whilst preserving its quality focus?
On those areas where we have labour shortage, we proposed salary increases. We also tried to bring Hungarian workers working abroad back home. We tried to hire foreign workers from the neighbouring countries to help us in the near border locations.
Many of the company's recent investments in expanding infrastructure, upgrading technology and boosting efficiencies are aimed at creating more sustainable processes but also at rejuvenating the group's export potential. Today, how much of the company's production is exported and what are your key markets, both inside Europe and beyond?
Our overall export ratio is about 25 to 30 percent, however that fluctuates between our various markets and industry segments. For our dairy and cheese products, our export markets are rather in the south, meaning the South-Eastern countries in Europe and the Gulf countries. For meat, both for poultry and for pork and salami products, we are exporting mostly to the neighbouring countries such as Slovakia, Czech Republic, Romania and Germany.
What are your plans to further establish Bonafarm's international footprint and exports? To what extent are you willing to develop your distribution network, develop new collaborations, alliances and partnerships? What are some of your priority markets at present?
We are working quite heavily on expanding our presence and growing the group's international reach. In the raw materials segment, we want to increase our pork meat exports in the EU. In parallel, we are also hoping in the long term to secure some market share back in Japan and China, after the ASP has been tackled in Hungary. In the processed food and branded processed food segment, we are trying to get stronger, mainly in the EU.
As we are closing the 2020 painful chapter, and starting a brand-new year, what are your plans and priorities for the short-term and for the next 3 to 5 years, in order to take your company to the next level?
We are expecting a difficult year next year because of the COVID-19 economic aftermath. We are trying to keep our organic growth, which is about 2 to 3 percent per year. The clear goal for next year and the next five years is of maintaining this organic growth, in order to be able to complete the big investments we are planning, in the chicken slaughterhouse and the salami plant. However, maintaining this 2 to 3 percent organic growth, our market share and profitability, will require heavy work, especially in these rough economic situation and increasingly competitive landscape.
As a conclusion, what is your final and direct message to our audience?
Keep on living a healthy lifestyle and consume Hungarian food products, which we are producing the best of!