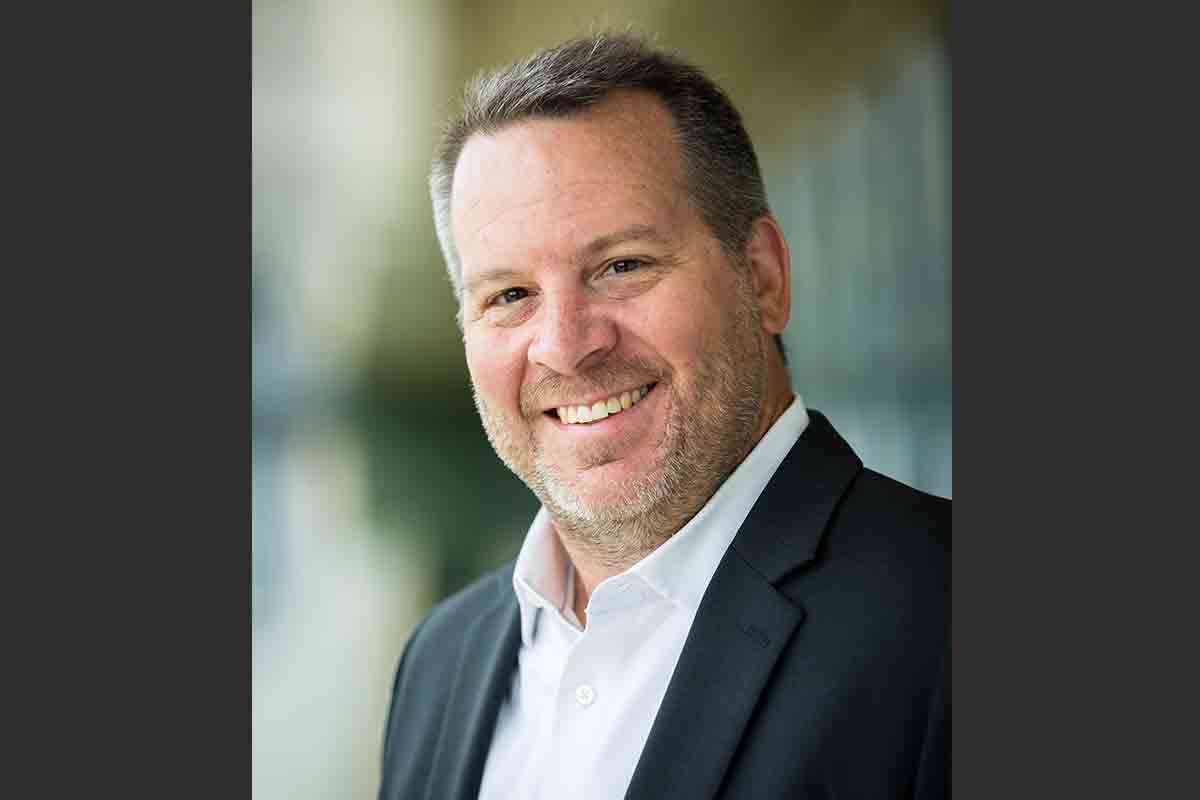 14 Oct

A case of remarkable success made in Hungary
Chris Greentree, CEO, NNG, declares that the company's promising future lies is well within its powers to claim
NNG is one of the biggest success stories in Hungary, the company really stands out as a beacon of innovation, providing global automotive software for hybrid navigation, cyber security, and user experience markets. You have been nominated as CEO of the company just last month, so you are still a newcomer in the company, although you are a renowned industry veteran. Could you tell us why you have decided to join NNG? What does the company represent for you and what does it represent on the global automotive software market? What excites you most about this new position and mission?
NNG represents a company that has a very good foundation, but that needs some tune up work. It really needs to continue to evolve and mature with the industry. The automotive industry is going through tremendous transformation. It has had a lot of contraction – and certainly 2019 was a drop off from the highs of 2017. NNG systems are a significant number of vehicles – 38 different car brands – and all those brands have a lot of pressure on them. The customers are demanding new things, as they want to see the experience they have on their phone, the experience they have at home when they are using connected streaming, the experience they have in their office; they want all this to be seamless. NNG offered me the opportunity to be part of the next wave. NNG 1.0 was focused on the personal navigation device. NNG 2.0 moved into the on-board navigation system, while NNG 3.0 now really works as a connected ecosystem where we build solutions that are focused on seamless mobility, and allow our customers which are the OEMs and the tier 1 to provide an experience where they can keep the consumer engaged with their brand. Because everyone gets in a car and they just feel it is an Apple or an Android experience. It does not matter if it is a Renault, a Ford, a Peugeot or a Mercedes. What we need to do is bring that experience that, as a white labelled software provider, lets each of the brands really shine.
Can you provide some key facts and figures to understand NNG's significance, its weight, growth and development these recent years? What have been your latest results and business performance?
We have over 60 million devices out in the marketplace that we have provided as navigation solution for 38 different car brands. We are present on all continents working with OEMs on a global basis. We have teams in Hungary, China, Israel, the US, Switzerland, Japan, Russia, South America and the Middle East. We have exciting projects that we are doing with brands now in the Middle East, as well as mainstream brands from Western Europe and North America. The growth has been tremendous up until 2017, which is when the industry peaked. Since 2017, it is been more challenging as the industry itself has been contracting and the dynamics of the market have been shifting. This has been the struggle we have, to really make ourselves stay relevant. From a financial perspective, we continue to be a profitable company. NNG is a privately held company. We do not disclose our revenues publicly, but the company continues to generate operating profit and we continue to invest in new innovations.
Can you give us a rapid overview of the key technologies and services your company offers? How unique and disruptive are these products on the market, how do they respond to current challenges in the automotive industry like security, safety and environmental protection?
Our core and the product that really generates the bulk of our revenue today is our iGO classic navigation engine. You can find it in a range of vehicles today on the road. We work with many of the big OEMs names, from Renault to Mazda, with all using our product. This is really been the success for us is growing that business now. Now our aim is to introduce the ability for cloud navigation. You can have cloud navigation, which may not be on your phone, but it is the vehicle working off of the cloud. We do this through a couple of different offerings, that we have to the OEMs. Even with our traditional navigation, there is more and more connected features that we are adding, such as connected traffic, which is something that's been there for a long time, but also connected parking location and additional information that can be streamed in, through the connection and is able to continue to keep these systems relevant in the rapidly evolving place. If we talk about from a CO2 perspective, our systems enable to get to your destination a more time effective way. You can avoid traffic, you can find parking, right when you arrive at your destination – these are all ways that we can help to reduce the CO2 footprint of the vehicles on the road today. From a security perspective, we are working with a number of OEMs to introduce specific software to help them secure their vehicle. The car is becoming a computer on the road, and therefore we need to ensure it has cybersecurity really built into its DNA.
What is in your R&D pipeline and what can we expect from NNG going forward?
We are trying to respond to the rapidly changing market needs. The market drivers are around connected navigation: understanding how you will charge your electric vehicle, how to build your battery state of charge into your routing, understanding when and where parking spaces are available so that as you arrive at your destination without having to circle around the block looking for a parking spot. We are really working to improve our rate of innovation because we were sitting at the front of the innovation curve for a long time. We were bringing really highly sought-after embedded navigation solutions into the automotive market at an extremely competitive price. That is how we enabled vehicles, like Dacia, to bring navigation at a price that was attractive to the consumer. Now we need to strengthen our product management skills and our marketing intelligence, so that we can stay at the front of that curve. The car needs to be part of a connected ecosystem that seamlessly connects the home to the office and to many other destinations. This is our pipeline and we are working on a number of technologies that let our customers and the OEMs build this seamless connection for ultimately a stress free mobility experience. The specifics are all tied around how we make this seamless, connected experience that reduces the time and the effort for travel.
You mentioned you are working with 38 core brands. You are working with all major OEM, supplying 11 of the top 14 automotive groups worldwide. What are your plans to further increase your market penetration, grow your distribution network, develop new collaborations, alliances and partnerships?
We are continually evaluating our footprint. When COVID-19 came in with the contractions in the market, we have had to reduce our footprint in some locations, but we are looking at strengthening our footprint in others. Our focus is really to ensure we have access to the best talent. Now is actually a good time to be searching top talent, because you are able to find other companies that are perhaps under more stress and had to let go of some of their top talent. Our goal is really to be close to our customers so that we can serve them in their language and in their time zone. Our manufacturing is software manufacturing, there is no industrial element to the manufacturing, and so we can do this anywhere where we have the right talent. Then, our focus is how to ensure we have the right quality as we do that software production. The last thing that we look at when we are evaluating our footprint is how connected we are to the new emerging technologies that can enhance and disrupt our market. Having our R&D team in Israel, helps us to be very connected to the very vibrant development activities that are happening there. Our U.S. team is connected to the developments that are happening around the Detroit area, but also closely monitoring what is happening out in the Silicon Valley. My goal is to be the disrupter and not be disrupted. And right now we are at a situation where we are being disrupted. So we need to catch up and make sure that we are on the forefront of the new technologies around connectivity.
As a sales and marketing expert yourself, tell us what is your strategy to position NNG as preferred partner, to grow your brand reputation and image globally?
Our priority market is mobility, so we need to focus on it, and then build that ecosystem. We have a number of partners that we work with today. We have a number of partners that we are in discussion with. Some of those are far bigger than us, and help us to penetrate new markets. Some are very small, and work even in adjacent spaces to us. We are looking at how we can bring them in to enhance the NNG brand by bringing more of the mobility ecosystem together.
Back in 2018, Deloitte named NNG as an example of how start-ups based in Hungary can propel themselves onto the world stage by utilizing sound management strategies and creativity. Do you agree with that? As a foreign businessman in Hungary, how do you value the country's innovation capacities and its potential as manufacturing and R&D hub?
The technology and the education level is very high in Eastern Europe. You find very strong technology leaders and a very strong innovation culture, some of it driven out of necessity, some of it driven out of the deep technical education that comes through history in Eastern Europe. This is very exciting, because you can tap into significant skills and significant innovation talent. What I can bring is really a global perspective from a sales and marketing point of view that allows NNG to take that innovation talent and target it on global needs. We need to understand the needs on a global landscape and then harness that technical talent that we have today in the company, and that we have access to in Hungary.
One of the biggest challenges Hungary's faced with, that may slow down its development, is the labour shortage. How is the country and a company like NNG tackling this local labour shortage?
We had to do a little resizing as we have gone through the COVID-19 situation. This has enabled us to be very selective, as we have been bringing new talent into the organization. We find that when we put out a job posting, we get significant highly qualified applicants for it, in spite of the general a labour shortage in Hungary. As a reaction to the pandemic, we are finding very capable talent on the marketplace. This is an attractive scenario for us because we can now bring talent that perhaps would have been harder to get one year ago into the organization.
How has the COVID-19 pandemic hurt your company, and how do you see the coming months?
The direct impact of the COVID-19 has been the reduction in production volume, as a lot of our revenue comes from the number of vehicles that our customers build. That number dropped off, and when we look at our April, May, June and July numbers, it was very painful. Now we are seeing a recovery; we are seeing the recovery certainly happening in the East. In China, Japan, Korea, we are starting to see the recovery coming in. The concerning thing is now the second wave, which seems to really be raging in Europe. Most governments are pushing to keep commerce going, so new car sales numbers are starting to pick up on a global basis, which is very positive for us. In our forecast for this year, we saw recovery through the fourth quarter, and nowhere near the lows we were seeing in the second quarter.
When you were appointed CEO you stated that 'The automotive industry is facing many challenges, but I consider these an important opportunity, both for the company and myself; an opportunity to make NNG both a valued thought-leader and a prosperous automotive player'. What are some of these opportunities specifically? What do you have on your roadmap, as first priorities in the company?
I think the opportunities lie around this change in the way the consumer sees their car and interacts with their car. The phone is the ultimate disrupter and continues to be the thing that customers are comfortable with. They use it all the time, they use it all day and when they get in their car they want that same experience. Now the opportunity is in our hands: how do we want to help the OEMs to keep the eyeballs in the OEMs branded experience. That may be a companion app that the OEM puts on to your phone so that you begin your car experience before you get in your car. With my private vehicle, quite often I enter the destination I want to go to in the application of the brand, it sends it to my car, when I get in my car, the car has that already loaded in the navigation.
Looking towards the future, what are your plans and priorities for the next 3-5 years in order to take your company to the next level. What are your personal ambitions as new CEO in the company?
My priorities are to ensure that I have the best people on my team, and work with them so that we are defining the directions, or the true North for where we want to take the company. This needs to be a market driven approach. The best thing I can do is get out of their way and support them in achieving greatness, because I know that as an individual, I can't achieve what my team can as a collective. My philosophy and my goal is to always try and hire people that are more experienced and more intelligent than I am, so I know I can trust them to achieve our greater targets. I want to empower our team and leverage the different synergies between people, while creating a little bit of productive conflict within the organization so that the organization is always challenging itself and ensuring that they are finding the right solution.
To conclude this interview, what is your final message to the readers of Newsweek?       
If you have not been to Hungary, please go. Budapest is a beautiful city, even now in the COVID-19 you find just a tremendous energy and a tremendous culture of innovation. It really is a thriving city in the sense that you can find the talent there that will help you to create world-class organizations. If you can bring in global management perspective with the technical and innovative talents, you have a recipe for success.